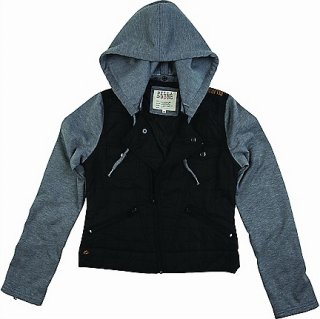 Color: Black
Visit our
Daily Deals
for great products at low prices.
Billabong Ride On -
FEATURES of the Billabong Women's Ride On.
Fabric:
Black takes a spin on the traditional leather look in an overall quilted nylon
Zippers:
Tricked out with exposed zippers
Pockets:
Features:
Worn detailing throughout the olive textured twill colorway
Shrunken motorcycle style jacket
Average Price History:
Subcategories of Jackets & Vests:
Related Categories:

Billabong Ride On Review:
No reviews are available for this product.