Patagonia Black Hole Duffel

Review

Review by: Craig Delger, April 2014 (*****)
The Patagonia Black Hole Duffel came in a very close second place to the Mammut Cargon Duffel in The Best Duffel Bags review. We really liked the style of the bag, and its features. The fabric and color options were the most popular with the reviewers. The external pocket and size options makes the Black Hole Duffel an excellent choice for travel, and the padded bottom helps protect the bags contents. Additional features that were appreciated were the padded handles, and well designed top handle which make the bag more comfortable to carry if loaded with weight.

The Patagonia Black Hole Duffel is available in several different colors, and is offered in the following sizes: 45L, 60L, 90L, 100L, 120L. If you are wanting to use the duffel as a carry on travel item purchase the 45L and 60L size.

The only negative is that the backpack shoulder straps do not store into an external pocket, a feature that the Mammut Cargon Duffel has that ultimately swayed the editors into awarding it the Editor's Choice Award.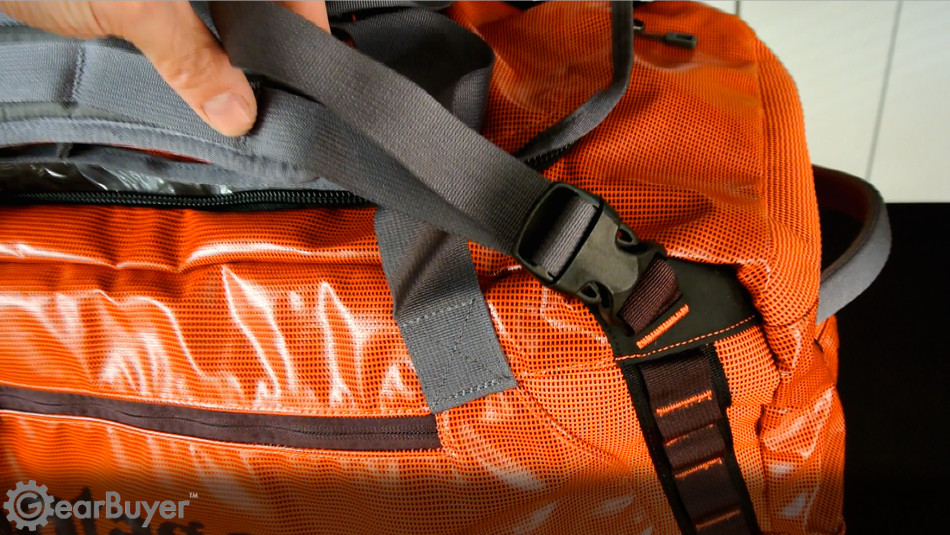 Patagonia Black Hole Duffel Quick Disconnect Backpack Straps are on one side. We wish the bag had a storage pocket for the straps like the Mammut Cargon bag does.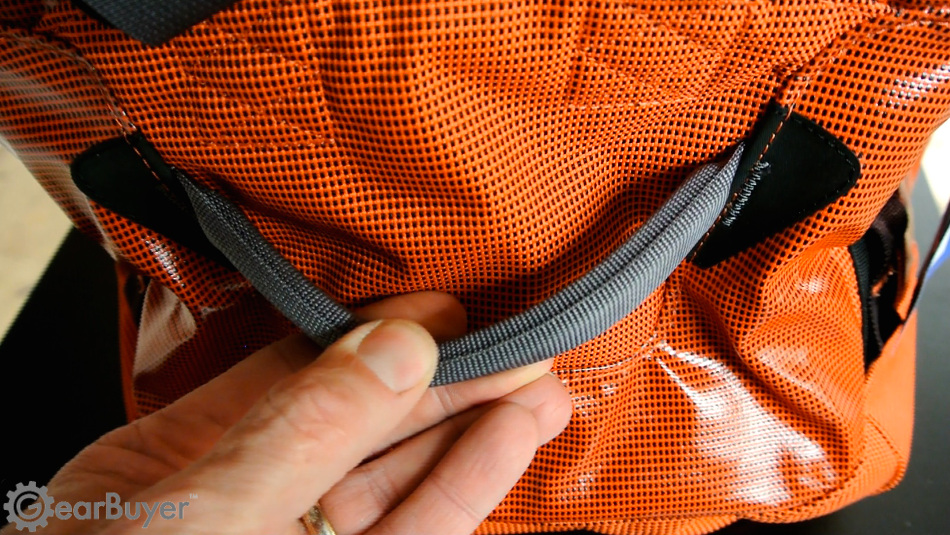 Patagonia Black Hole Duffel handles are padded and are very comfortable.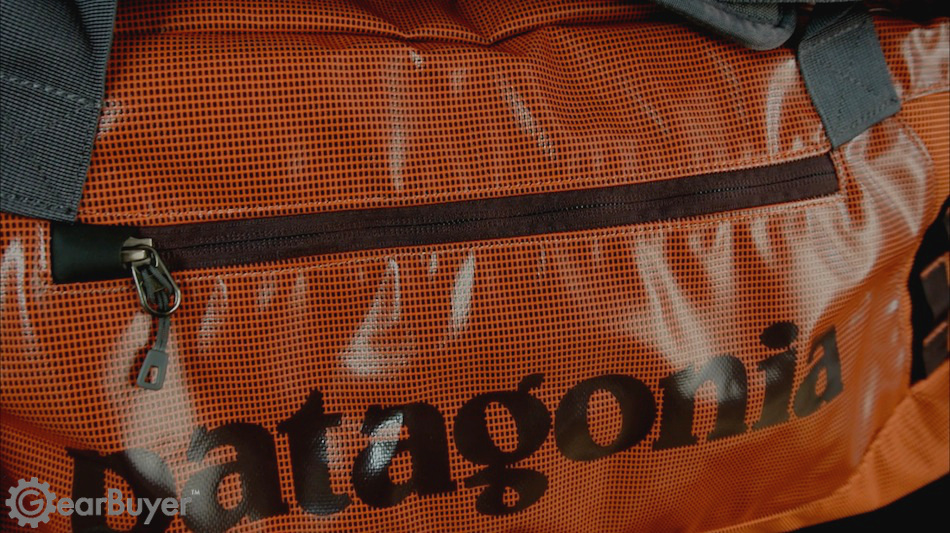 Patagonia Black Hole Duffel fabric has a grid pattern in the colored versions. The Black color does not have the grid.