Under Armour Charged Cotton Review
Under Armour claims that Charged Cotton drys up to 5 times faster than ordinary cotton. I was unable to get UA Charged Cotton to perform anywhere close to that performance claim.
View the test results for Under Armour Charged Cotton and related products at our Performance Cotton Reviews page.
---
Best Women's Fleece Jackets
I clearly remember saving up money in college for my first ever fleece. A Patagonia Snap T in Forest Green. I wish I still had it, campfire burns and all. Fleece jackets have been a staple in women's closets since the early 90's when Patagonia adopted fleece into their product line. It was made from post consumer recycled (PCR) plastic soda bottles making it a huge step towards a more sustainable system

Best Women's Fleece Jackets of Spring 2014:

Patagonia Re-Tool Snap-T:




I bet you wish you still had yours as well! The Patagonia Snap-T is the quintessential fleece pullover from Patagonia and features feminine seaming and pouch-style handwarmer pockets.


Patagonia ReTool Snap-T Reviews:

People must have led hard lives 20 years ago in winter, when the state of the art fleece technology was the plain old Polartec - the flat faced, "once you wash it it would pill", and not-at-all-warm fleece. The re-tool snap T on the other hand is extremely soft (don't worry about washing, it'll get softer, just don't machine dry it), extremely warm (due to the long snuggly fiber), and looks really good on.

The North Face Women's Osito Fleece Jacket: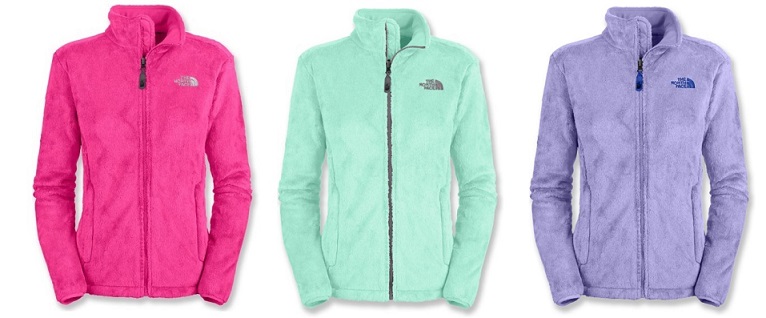 The most popular women's fleece, is The North Face Osito a features that super soft silken fleece that is gentle, yet keeps you warm.
"I don't even look at other styles in the brand, because I am so used to the plush comfort this fleece provides! Great for those chilly days where a heaver coat is not needed."" We've found it offered on Gearbuyer.com in over 30 colors!
The North Face Women's Denali Fleece Jacket: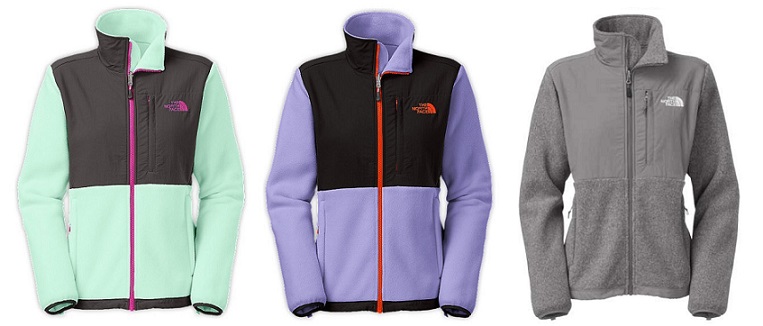 The Women's Denali Jacket is the most popular North Face jacket, and with good reason. The Denali jacket features:
super soft and durable recycled Polartec 300 series fleece constructed with DWR
a bluesign approved fabric
zip-in compatibility with select North Face outerwear


The North Face Denali Reviews:

This is the most comfortable jacket I have ever owned. So warm, yet breathable. I wear this jacket in 70 degree weather and don't get hot and I wear it in 40-50 degree weather and don't feel cold. It's amazing.

Where to Buy Women's Fleece Jackets: Sites like Gearbuyer.com make it easy to shop for many different brands of women's fleece jackets, read reviews from shoppers across multiple web sites, and find the lowest price in the size/color combination you want. Simply click the compare check box below each item's image that you want to compare. For this review, we compared The North Face Osito, the Patagonia Snap-T, and the North Face Denali


---
2014 Women's Swimsuit Trends
With temperatures climbing, in the northern hemisphere, our attention is turning to swimwear. There are so many fun 2014 swimwear trends options making it a lot easier to find a women's swimsuit that works with your body type.

Hottest Swimwear Trends of 2014:

Girly swimsuits: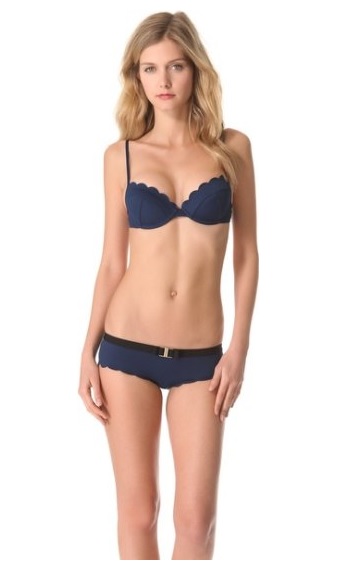 Ruffled swimsuits are hot right now. If you want swimsuit that embraces the ruffle trend without being over the top frilly, take a look at Chloe's Scalloped Bikini in solid navy. The scalloped edges are not only sweet, but they also eliminate that tight fit that can highlight problem areas by magnifying flabbiness and creating bulges. The underwire bikini top adds fullness to small breasts and support for fuller breasts making this Chloe swimsuit one of my top picks for the year.
Cut Out Swimsuits:
The master of the cutout swimsuit is Herve Leger by Max Azria who burst onto the swimwear scene a few years back. According to his early research, only 3% of beach and pool goers were actually getting in the water, so his gorgeous suits didn't withstand much frolicking. But now, you can choose from a killer cut out monokini or a strappy bikini that employs a specially developed knit. The Herve Leger swimsuits of 2014 are sexy, rock and roll bandages of fabric draped and placed just so to show off the best features of a woman's body.
Crochet Swimsuits: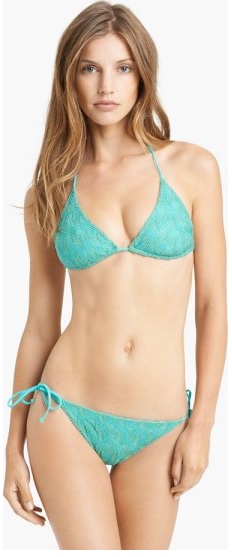 We can thank Missoni - one of the best known, loved and recognized fashion and design brands in the world for helping to bring back the Crochet Swimsuit Trend. Originally spotted in the 70's, crochet is resurfacing as a hot trend because of the fine detailing that goes into creating each intricate design. These specially made pieces are perfect for the bohemian beach babe. The crochet string bikini tops and bottoms can also be universally flattering as the strings can easily be adjusted. The Missoni Crochet Triangle Bikini features lurex knit lace with ruching in the same fabric on both pieces.
Sporty Rash Guard Swimsuits:
The sporty Rash Guard trend is probably the easiest to pull off which may contribute to its growing popularity. Rash guard swimsuits, Neoprene Swimsuits, or cut with a Sporty shape are the most practical for those of us that actually play in the water, are the most flattering as they offer the most coverage and support, and provide the triple benefit of extra protection from the sun. All of this practicality doesn't mean you lose sex appeal. I think many would argue that surfer girls who are comfortable enough in their own skin to live in a swimsuit are incredibly sexy even though they may not be the ones showing the most skin.
Where to Buy 2014 Swimsuits Alert, a new study shows that trying on swimwear in a store causes women to focus too much on all their flaws. Test subjects revealed that imagining being in a dressing room in a bathing suit was even more anxiety-provoking than imagining walking down a beach in one! When you enter a dressing room, the sole purpose is to self-examine and look for flaws. We recommend shopping online for swimsuits so you can try on suits in the comfort of your own home – with your own lighting! Sites like Gearbuyer.com make it easy to shop for many different brands of swimwear, read reviews from shoppers across multiple web sites, and find the lowest price in the size/color combination you want. We recommend buying swimsuits several at a time and keeping the winners!


---
Boston Red Sox
The Boston Red Sox are members of the Major League Baseball's American League Eastern Division. Founded in 1901 as one of the American League's eight charter franchises, the Red Sox's home ballpark has been Fenway Park since 1912. The "Red Sox" name was chosen by the team owner, John I. Taylor, around 1908, following previous Boston teams that had been known as the "Red Stockings". They have played in 11 World Series, winning seven.

Boston was a dominant team in the new league, defeating the Pittsburgh Pirates in the first World Series in 1903 and winning four more championships by 1918. However, they then went into one of the longest championship droughts in baseball history, called by some the "Curse of the Bambino" after its alleged beginning with the Red Sox's sale of Babe Ruth to the rival New York Yankees two years after their world championship in 1918, an 86-year wait before the team's sixth World Championship in 2004.
---
Due to their durability, Oakley Sunglasses reign supreme among people who play sports.
With his brother Jesse acting as his creative director, snowboarding superstar Shaun White worked closely with Oakley during the creation of HOLBROOK. Together they went back to vintage styles like the original Oakley FROGSKINS® then set out to distill their own vision of American cool. The HOLBROOK is a timeless classic that echoes the screen heroes from the 1940s, 50s and 60s, the icons who inspired youth with their own brand of defiance.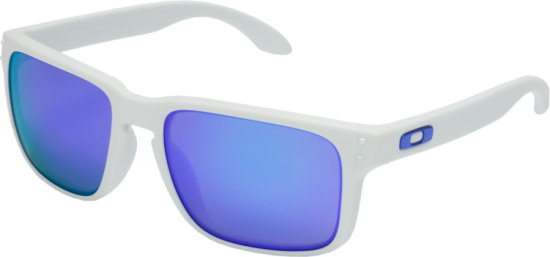 Oakley Holbrook Sunglasses




---
Clothing and travel bags from Swedish Brand Fjallraven, Scarpa boots, and the ultimate camera, a Nikon D4 16.2 Megapixel DSLR Camera
This collection boasts clothing and travel bags from the 50 year old Swedish company, Fjällräven. Fjällräven means Arctic Fox in Swedish, honoring the small and highly adaptable predator that lives in the Swedish mountains under the harshest conditions. Founder, Åke, built his first framed backpack in his basement with his mother's sewing machine. Using strong cotton fabric for the pack, he attached the wooden frame using leather straps and used calfskin for the support straps. Not only was the pack more comfortable and distributed weight evenly, it also increased ventilation between his back and the pack. Soon after, during a trip up North, Åke's invention caught the attention of the indigenous Sami people who spent weeks at a time high up in the mountains. They asked Åke to build them a backpack and after that a tent. Fjällräven had found its beginning.
---
The North Face Women's Osito Jacket
Made of high-loft, premium fuzzy fleece, the Osito Jacket will never leave you shivering.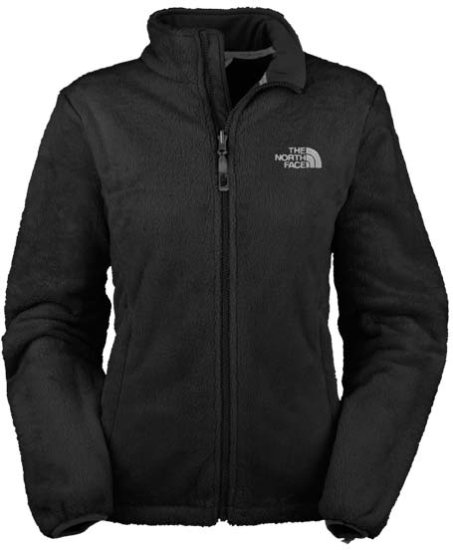 The North Face Womens Osito Jacket


---
Top 5 best reviewed women's sweaters this fall.
The Patagonia Merino Sweater Coat, the Horny Toad Heartfelt Sweater, the Patagonia Merino Crew, the Kuhl Prague, and the Prana Lucia - the 5 sweaters with the most positive reviews on gearbuyer.com as of October. Quickly find which store has your favorite sweaters in your size, your color, and at your price.
---
Patagonia, Baby Bogs, and Stella McCartney make every rainy day a fun adventure.
A Stella McCartney kids umbrella, Baby Patagonia rain wear and colorful Baby Bogs rain boots, make every rainy day fun.
---
Nike Pro Monday thru Friday
The key to getting off the couch? Nike Pro has the right colors, right fit, right comfort, right performance. Nike. Nailed. It. Compare features, prices and selection of Nike Pro Sports bras, Compression Shorts and Tights on GearBuyer.com
---
Get Your Pink On
---